Jonathan Crowther, Ph.D.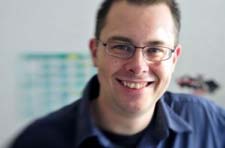 JMC Scientific Consulting Ltd.
Egham, UK, TW208LL
E-mail: jonathan@jmcscientificconsulting.com
Tel: +44 07917 221829
Jonathan has worked for 15 years in the cosmetics industry (including 2003 to 2012 for Procter and Gamble, 2012-2016 as a consultant, and more recently with GSK), in fields ranging from new product research with novel materials through to developing and running clinical studies to provide claims support data for product launches. Even in a corporate environment he worked across multiple project areas at any one time to translate the needs of the individual teams into executable study designs and plans. Research areas worked on include moisturisers, cleansers, and hair removal methods (shaving, waxing, epilation, depilatory creams, and light based hair removal). Jonathan has a very hands on approach to science and is experienced with the operation and use of a wide range of skin testing equipment including: corneometer, sebumeter, TEWL, colourimetry, confocal in vivo Raman spectroscopy (for hydration profiles and ingredient penetration), photographic imaging techniques, skin grading, tape stripping and SEM, and clinical test design. After building his expertise in the skin methods field he also became more involved with teaching the science of skin measurement to audiences ranging from Dermatologists to Journalists and Marketing groups.
Jonathan is also strongly linked with academic research, overseeing a number of projects with different universities. He graduated from Durham University with a B.Sc. in Chemistry in 1994, and went on to do a Ph.D. in Surface Modification and Analysis, which he completed in 1997. Jonathan loved the research so much that he stayed on for an extra three years as a post-doctoral research assistant. During this time Jonathan developed a strong analytical chemistry background with a wide variety of surface analytical techniques (XPS, Auger, ToF SIMS, Raman, ATR-IR, SEM, TEM, and AFM) for materials analysis, along with cold plasma treatment of materials for the manufacture of metal surfaces and ultra low energy materials. It is the cross discipline background Jonathan gained from working at the boundaries between chemistry, physics, and engineering, which he has now applied to the assessment of skin. He applies a strongly analytical approach to his work, and is known for being open and impartial, and working with the highest integrity. Jonathan is also a scientist through and through, and is driven to understand how the world works. His speciaties and skills include: skin assessment methods, confocal Raman spectroscopy, clinical testing of skin care and hair removal products, imaging, photography (visible, IR, UV and fluorescence), in vivo and in vitro method development, cosmetic claim support, study design and execution, and scientific communication to a wide ranging audience.