Final Farewell to a Friend, Philosopher, and Guide: Nik Kollias
By Gopinathan K. Menon and Roger L. McMullen
December 15, 2016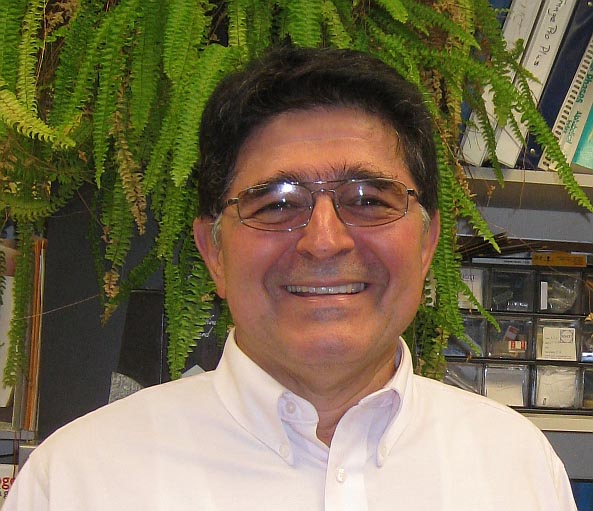 Nikiforos Kollias, Ph.D., born in war-ravaged Greece in 1941, passed away peacefully on Wednesday, November 23, 2016, at his home in Watertown, MA. A physicist by training, Nik followed a path beyond the usual boundaries of the discipline, leaving an enviable legacy and impression in the fields of dermatology, photobiology, skin imaging, and measurement sciences.
Early in his career, Nik taught Physics at the University of Wyoming and then at Kuwait University, where he became interested in phototherapy for skin diseases. This work was noticed by luminaries, such as Drs. Fitzpatrick and Parish, which led Nik to Harvard Medical School and Massachusetts General Hospital where he became an Assistant Professor of Dermatology. He participated in and initiated diverse research projects, working in collaboration with research scientists globally, leading to numerous publications as well as awards and honors that were bestowed upon him by professional societies.
Since 2005 until his retirement as Distinguished Research fellow in 2010, Nik was one of the most productive researchers at Johnson & Johnson. During his tenure at Johnson & Johnson, Nik maintained close ties with the Academic world, Society for Investigative Dermatology, and American Academy of Dermatology, organizing and participating in training sessions related to photobiology, spectroscopy, bioengineering, and skin imaging. With over 160 peer-reviewed publications, book chapters, and reviews, as well as numerous patents, Nik Kollias was a leading light in personal care industry research. After retirement, Nik held a visiting faculty position at the University of British Columbia, Vancouver, mentoring research students on course for a Ph.D. degree.
Nik the person outshined Nik the Scientist. He was a mentor to innumerable youngsters in academia and industry. He was a colleague who could be depended on to give the right advice—in science, life, or career issues. Above all, he was a caring friend to many of us who enjoyed sharing in his encylopedic knowledge, wisdom, optimism, and wit. He deeply cared for his friends, wife, and two sons. Nik was so proud of his two sons and, especially, his grandchildren, whose mention always brought a huge smile to his face.
What we learned as his friends is the true value of wisdom that came with humility, reminding us of the vast areas in science that are unknown to us, and viewing these as potential challenges and future opportunities. Every phone conversation with Nik was a shot of energy, a jolt for creativity, and a reminder of the vast opportunities in life. Unfortunately, we now will not be able to have those chats with Nik. He would not want us to mourn his passing. Instead, we can celebrate his work and life by trying to emulate him, although those are very large shoes to fill.
Farewell, our friend, philosopher, and guide. May you enjoy eternal peace.