The Advent of the PhoneGnostic
By Daniela De Lucia
September 15, 2015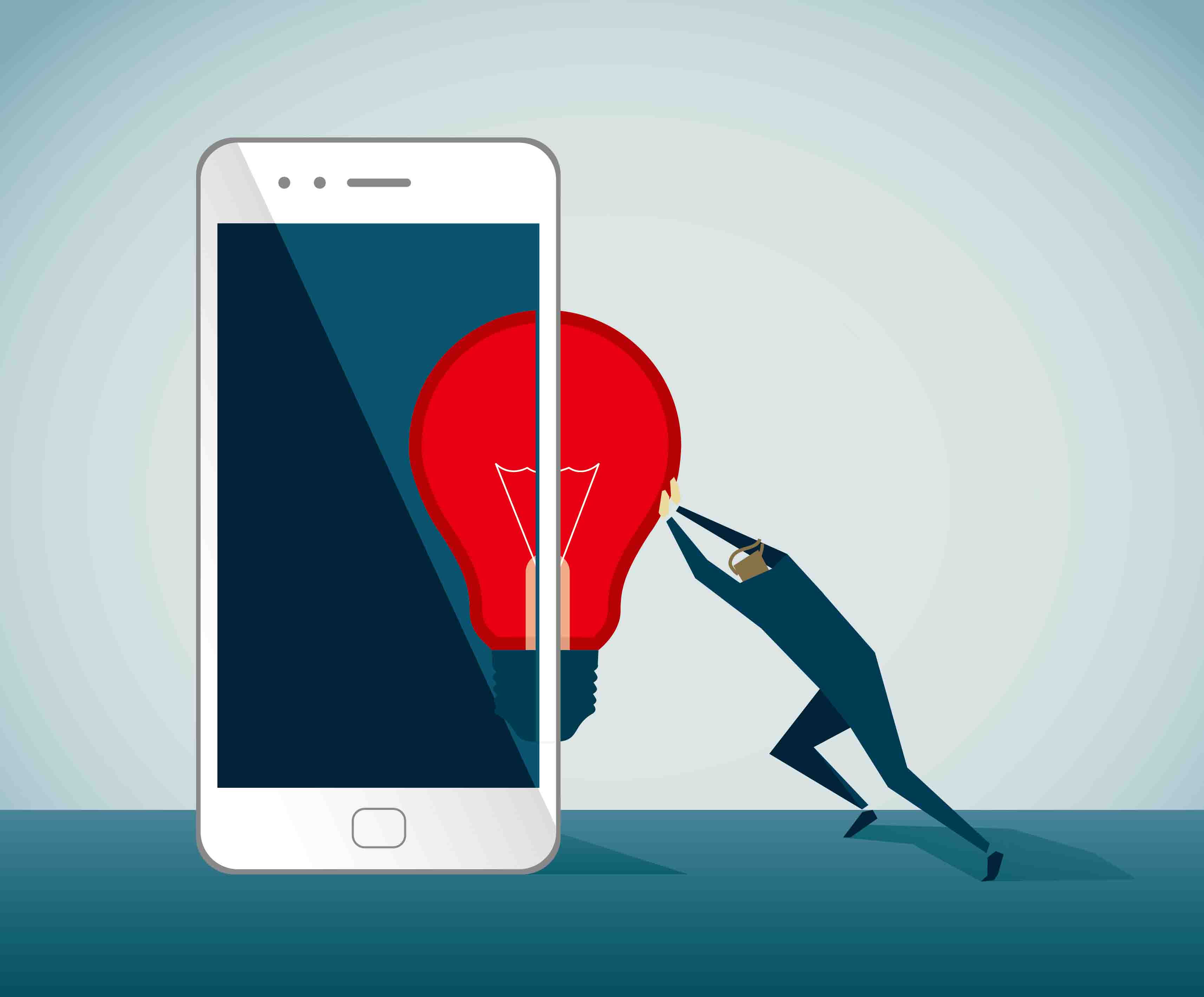 It is no secret that technology is changing our world faster than ever and, as historically occurs, big changes provoke mixed feelings: negative, positive, fear, excitement, or skepticism. What is certain is that such a change cannot be ignored anymore and it would be shortsighted to do so!
In this short piece, I would like to direct the attention of my colleagues to an important breakthrough that has the potential to disrupt our industry—something that I have termed PhoneGnostic. The first step in this direction has already been taken with the design of digital apps that, using a smartphone camera, enable monitoring of wrinkles, acne breakouts, etc.
With the term PhoneGnostic, I am referring to a branch of the mobile health (mHealth) based portable systems.1 These are diagnostic tools, previously available only in research laboratories, that once in the hands of patients/consumers have the potential to raise their awareness to an entirely different level.
A significant number of studies in the field of mHealth devices have been particularly focused on smartphone based microscopy systems.2-4 The design approach of phone based microscopy can be divided into three specific areas: 1) a holography lensless approach in which images collected by the smartphone camera are post-processed,5 2) lens devices that generally employ a refractive element directly attached to the smartphone camera at the focus, and 3) a ball lens attached to the front of the camera lens.6,7 This latter approach includes the majority of reported smartphone based microscopy designs in which a clip-on attachment is used to mount the hardware (commercial objective or low cost singlet lens) to the smartphone.7
To date, efforts to develop these systems have been directed towards enabling health professionals in remote zones of the planet to assist in their jobs and save lives, enabling them to detect serious ailments, such as malaria.2
But what about when those diagnostic systems are developed to evaluate and track skin health and other metrics related to the biophysical state of the skin?
Mintel, in their Trends 2025 report, highlighted how technology and beauty are no longer two separate worlds. Consumer expectations are for beauty and technology to become integrated. Mintel reported that 48% of UK suncare users are interested in an app that tracks changes in their skin or moles (SkinVision is an existing app that monitors moles, although it is not considered a diagnostic tool, just a monitoring tool) and 30% of U.S. women claim to be interested in facial skincare products with integrated diagnostic tools.
For this reason, we must soon expect the development and release of PhoneGnostic tools dedicated to beauty. I envision them to become a reality in the hand of the consumer that will perhaps enable them to evaluate their desquamation index, cutaneous micro relief, cutaneous lipid status, etc. with a high degree of precision, possibly attaining proficiency comparable with professional instruments currently available.
This will create a scenario that would put beauty products under higher scrutiny as the consumer would be able to analytically track, through those diagnostic tools, the progress and changes in his/her skin health and aesthetic, and would be able to identify, across the brands, which product really is the best for his/her skin.
Even for those who are not directly involved in the development of these PhoneGnostic tools, we, as scientists, must ask ourselves how the advent of such diagnostic devices will transform the industry, i.e. how will they affect cosmetic research, the way products are formulated, and the product classes themselves.
It is important to be aware that any analytical instrument currently used in a cosmetic lab, which uses a set of lenses and lights, a microscope, and anything based on optical imaging, can and will be, in the future, transferred to a smartphone integrated platform. It is just a matter of time.
References
1. S.A. Boppar and R. Richards-Kortum, Point of car and point of procedure optical imaging technologies for primary care and global health, Sci. Transl. Med., 6(253), doi: 10.1126/scitranslmed.3009725 (2014).
2. C.W. Pirnstill and G.L. Coté, Malaria diagnosis using a mobile phone polarized microscope, Sci. Rep., 5, 13368, doi: 10.1038/srep13368 (2015).
3. D.N. Breslauer, R.N. Maamari, N.A. Switz, W.A. Lam, and D.A. Fletcher, Mobile phone based clinical microscopy for global health applications, PLoS One, 4(7), e6320, doi: 10.1371/journal.pone.0006320 (2009).
4. H. Zhu, O. Yaglidere, T.W. Su, D. Tseng, and A. Ozcan, Wide-field fluorescent microscopy on a cell-phone, Ann. Int. Conf. IEEE Eng. Med. Biol. Soc., 6801-6804 (2011).
5. D. Tseng, O. Mudanyali, C. Oztoprak, S.O. Isikman, I. Sencan, O. Yaglidere, and A. Ozcan, Lensfree microscopy on a cellphone, Lab Chip, 10(14), 1787-1792, doi: 10.1039/c003477k (2010).
6. Z.J. Smith, K. Chu, A.R. Espenson, M. Rahimzadeh, A. Gryshuk, M. Molinaro, D.M. Dwyre, S. Lane, D. Matthews, and S. Wachsmann-Hogiu, Cell-phone-based platform for biomedical device development and education applications, PLoS One, 6(3), e17150. doi: 10.1371/journal.pone.0017150 (2011).
7. A. Arpa, G. Wetzstein, D. Lanman, and R. Raskar, Computer Vision and Pattern Recognition Workshops (CVPRW), 2012 IEEE Computer Society Conference, 23-28 (2012).
This article originally appeared in Cosmetiscope, 22(6), 1-2 (2016).