Designing Sustainable Cosmetics and Personal Care Products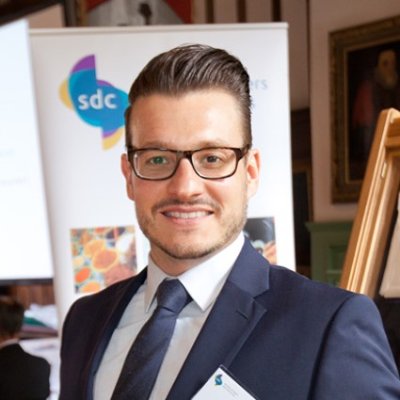 Richard Blackburn
Associate Professor
Textiles Technology Group Leader
Head of Sustainable Materials Research Group
Leeds University
Leeds, West Yorkshire, United Kingdom
E-mail: ccdrsb@leeds.ac.uk
University profile: www.design.leeds.ac.uk/people/richard-blackburn/
Keracol homepage: www.keracol.co.uk

Dr. Blackburn's key areas of research focus around the principles of sustainability and how these principles can be applied in the fields of materials science, coloration technology, and cosmetics. His research is important in terms of the contribution to basic research, fundamental discoveries, and influence on the direction of the field, making a significant contribution to the scientific community. His research also has significant impact in its application in terms of providing more sustainable products and processes for industry and society. Most recently he organized the ACS Green Institute Symposium entitled Facing Forward: Designing Sustainable Cosmetics and Personal Care Products.
Dr. Blackburn is co-founder and director of University spin-out company Keracol Limited, which develops novel approaches to the extraction of active molecules from plant sources, and fractionating and purifying them for multiple applications, both existing and novel. Keracol extracts are effectively applied in cosmetic products for hair coloration, hair care, and skin care. Keracol have invented novel hair dye systems that utilize solely natural and renewable materials, providing a solution to unmet needs in the personal care industry, where there is huge consumer demand for personal care products containing natural and renewable ingredients.
Dr. Blackburn is also co-founder and Director of RITE Group (Reducing the Impact of Textiles on the Environment) which is a non-profit industry association which aims to provide advice and fact based information to minimise the negative environmental impact of the production, use, and disposal of textiles and apparel. The Group's ultimate goal is to drive forward the sustainable and ethical production of textiles and clothing throughout the global supply chain through a number of innovative initiatives.